Like most athletes, I had this big dream growing up about going to be a Division I student-athlete. You know #D1Bound. Somehow I made that a reality at the University of Oklahoma on the track team. However, it wasn't the big signing day with the whole school watching type story, but the tear your ACL your senior year of high school, let's try to walk-on at my dream University type of story.
My story doesn't make me special, but it's my journey. A journey that I thought I was alone on because of the stigma that athletes are supposed to be strong and not any show weakness. Because if we do the mainstream media calls us Divas, Weak, Prima Donnas and the list goes on. Everything but an athlete.
I started building on this journey called 9INE POINT Media the Summer of 2017 with the aspirations to spark a new change in sports media for current and the next generation of athletes. Ultimately, building a platform, I wish I had growing up.
A place to read and hear stories from athletes from around the world just being real. While also featuring insight from the community that supports them, coaches, nutritionist, and therapists because we need them to achieve our dreams.
9INE POINT is "Athlete Driven." Our goal is to be the most valuable platform giving a voice to all athletes regardless of "popularity" and the community that supports them. Each one of us has a story that can inspire another athlete along their journey.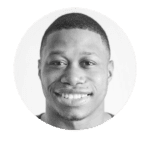 – Jacolby Gilliam Founder & Publisher