I've been home for the past two weeks, sitting on the couch.
I got super sick. So my mom's been doing what she does best: being a mom. From vaccines, flu shots, to acne appointments and chest x-rays, I feel like I'm 12 again.
Especially when dad says I must walk the dog before I can eat my late night Nutter Butters.
I've had a lot of time reflecting on who I am and who got me here.
As many of you know, I had the best time of my life at UCLA. But what many of you don't know, is that I owe much of why to these five Sooners.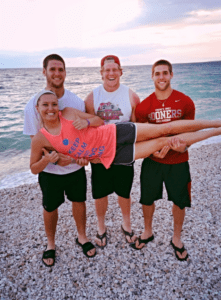 My mom's a big reader and Bible study fan. In every state we've ever lived, she's always made it a priority to sink her claws into a group of women and bring them on the bandwagon too.
Yesterday, on one of my long couch-sitting sessions, I stumbled upon her stack of journals, workbooks, and Bibles.
On the top of the pile was Draw the Circle by Mark Batterson.
My mom gave me this book right after I transferred from Oklahoma.
She gave me the book and a journal that she encouraged me to write in.
I wrote every night in that journal until I left it in the seat-back of a Southwest Airlines airplane on my way to Los Angeles, California.
That's when I started blogging.
After skimming through the first few pages of Draw the Circle, memories came flooding back.
Memories I vividly recall scribbling down about particular people, the places I'd been, and the feelings I felt.
Memories like these: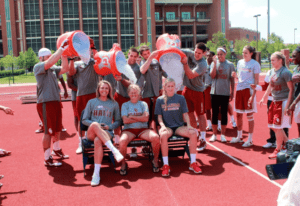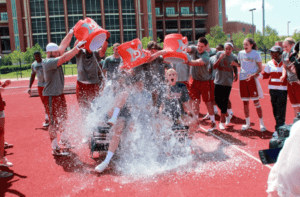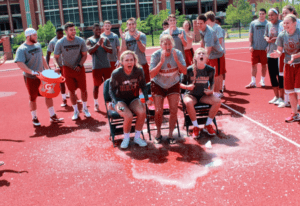 The 5 Sooners Who Changed My Life:
1. Trevor Knight
Trevor is not only one of the most beautiful men you've ever laid your eyes on, but he's also one of the most kind-hearted.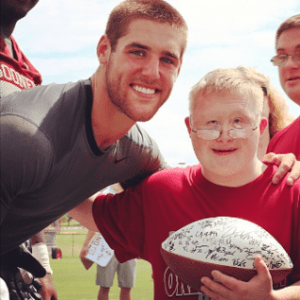 Trevor is the complete package. He's a devoted man of God who has worked tirelessly for everything he has accomplished.
If he wants something bad enough, he'll get it.
If his dream is to start for the Oklahoma Sooners, he will.
If his dream is to blossom as a quarterback at Texas A&M, he will.
If his dream is to play in the NFL, he will.
Whatever Trevor touches seems to turn to gold. Not because he's some fairy godfather, but because he knows what kind of diligence it takes.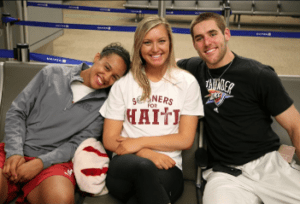 He's a doer.
He loved Oklahoma with all of his heart but knew it was in his best interest to leave.
I've always related to Trevor in this way.
Watching Trevor come into his own at A&M made me realize that it's possible for me to do just that at UCLA.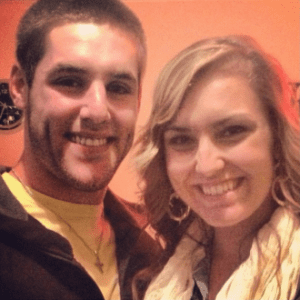 Trevor left Oklahoma, but not a soul resented him for it because Trevor did everything the right way.
I wish I could say the same.
What I learned from Trevor is resiliency.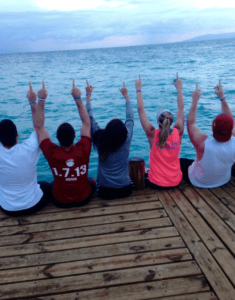 2. Connor Knight
Connor is Trevor's twin brother.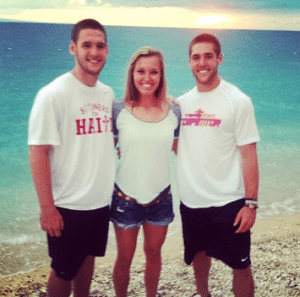 This guy taught me a lot. But out of the five, I probably know him the least.
Connor started as a walk-on at OU, while Trevor lead the Sooners as QB1.
But Connor's not the type of guy who will sit back and ride the coattails of his brother.
Connor's one of the most humble guys I know. He has never been one to try and one-up his brother. Connor loves Trevor with all of his heart. He's Trevors biggest cheerleader and critic.
They remind me so much of Luke and me.
I used to relate to Trevor the most, but lately, I couldn't feel any closer to Connor.
Connor never let jealously swallow him whole. Instead, he made a name for himself too and scored a touchdown to prove it.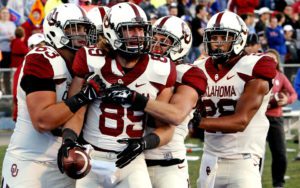 As I hang up the shoes and Luke polishes his, it's important for me to remember what Connor taught me.
What I learned from Connor is how to give. Entirely and complete of yourself.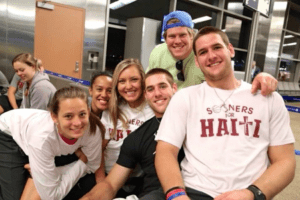 3. Maddie Manning
Madeline Janet Manning is now entering her sixth year at Oklahoma. We came in together as freshmen. By the time she played in her first game as a Sooner, I was entering my junior year.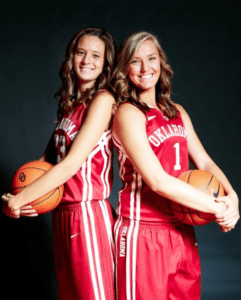 Two fresh ACLs later, she's finally about to begin her senior year.
We were babies back then, but even then she knew she was going to be somebody someday.
Let me tell you though; it didn't look like it was going to pan out that way at first.
That girl was and probably still is the most stubborn person I have ever met. But as she enters her senior year, I see how much she's grown.
She's seasoned. She's focused. She's the face of Oklahoma Women's Basketball.
I hope she has the best year of her career. I hope she's an All-American. I hope she does what Stacey Dales did and makes it to the national championship game. Against UCLA, of course.
Being teammates teaches you a lot about a person. Flipping through pictures, I can't help but smile at the moments we shared together.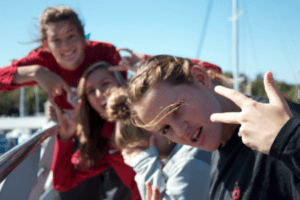 Three years have passed, and I've only had a conversation or two with Maddie since I've left. But what she has taught me is immeasurable.
Maddie taught me how to believe.

How to believe in yourself, and in a cause that's much bigger than yourself.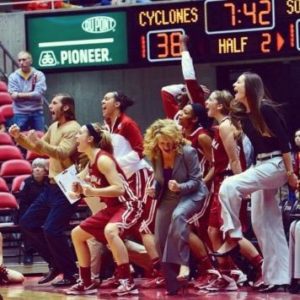 4. Peyton Little
I've known Peyton since I was 16.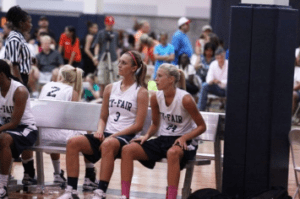 We played on the same AAU team.
After her first semester at Texas A&M, she sent me a text.
"Nicole, I'm not happy here."
Peyton came to Oklahoma my sophomore year. We had a two-bedroom at the world-renowned Crimson Park Apartments in Norman.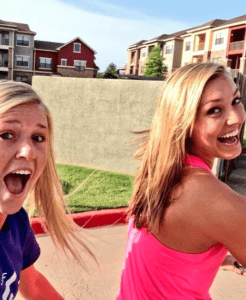 She came right when I needed her.
Her uncle played at Oklahoma back in the 80's. They lived a mile from campus at the time and became like a second family to me. We practically lived at their house in the summers and several times a week too (when Uncle David was cooking, and Aunt Amy was baking).
Peyton was a lifesaver for me. She couldn't play due to the transfer rule, so she served as my counselor.
I was having a hard time on the basketball court that year.
I remember coming home from games, plopping face-down on my bed, and shutting the door behind me.
Minutes later, she'd come creeping in.
"Coley?" The sound of her voice still resonates in my head to this day.
She'd turn on my Backstreet Boys CD, and together we'd dance the pain away.
Only to be reprimanded by our coaches the next day due to a video that had surfaced on Twitter of a post-game dance party after what had been a 20-point throttling by Duke earlier that evening.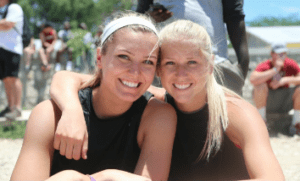 Peyton taught me how to have fun again.

She brought the joy back.
5. Ty Darlington
I've never met anyone like Ty Darlington.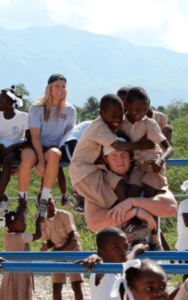 Like myself, he was between Stanford and Oklahoma when deciding on a college back in high school.
Unlike me, he got in. He chose to attend Oklahoma because Sooner pride ran deep in his bloodline, and he felt a connection that he couldn't resist.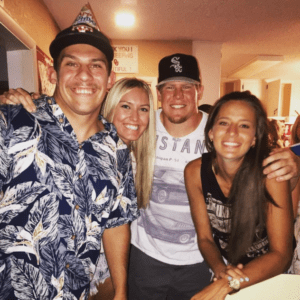 Ty is a natural-born leader.
Coach Coale always told us to "leave your story better than you found it."
Ty Darlington left his story better than he found it.
Lucky for Sooner nation, he's still sowing the seeds of success within the football program for us fans to someday (January 8, 2018) reap the benefits.
Ty isn't afraid to be who he is. He isn't afraid to hold someone accountable, push someone past their comfort zone, or simply just be a shoulder to cry on when someone is hurting.
What I learned from Ty is how to grow.
How to grow deeper in friendships, amongst family, and most importantly, in faith.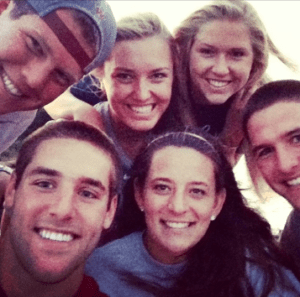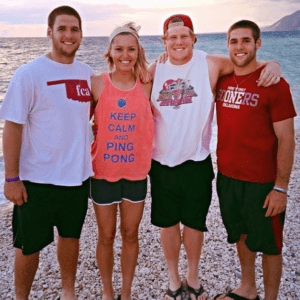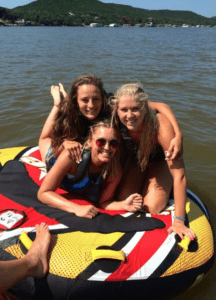 The Next Chapter
Three years later, as I finish up my time as a student-athlete and begin the next chapter of my life as a working woman, I reflect on the time I had with these five.
They each played a pivotal role in my evolution as a person.
Trevor taught me resilience.
Connor taught me how to give.
Maddie taught me how to believe.
Peyton taught me how to spread joy.
Ty taught me how to grow.
Because of them, I was able to learn from my mistakes. I took a long look in the mirror and fixed what was broken.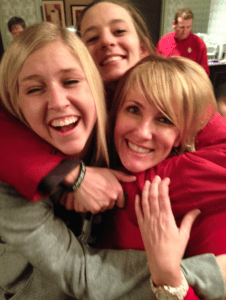 I was able to dive into UCLA head first and make a splash.
I was resilient. I was able to give, believe, grow and smile while doing so.
Mark Batterson put it best; "I've come full circle."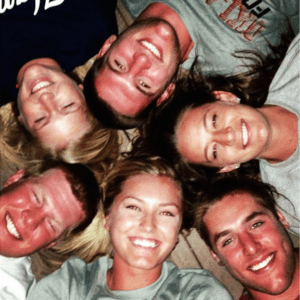 As you draw the circle, who's in yours?
-Nicole Kornet ULCA Women's Basketball Alum
Article was originally seen on http://nicolekornet.blogspot.com/
Cover photo credit http://www.uclawbb.com/0-nicole-kornet.html
Want to share your athletic stories or something you learned during your journey? Click Here so we can make that happen!